Creative Liberation
Posted by MARINA PAPASPIROU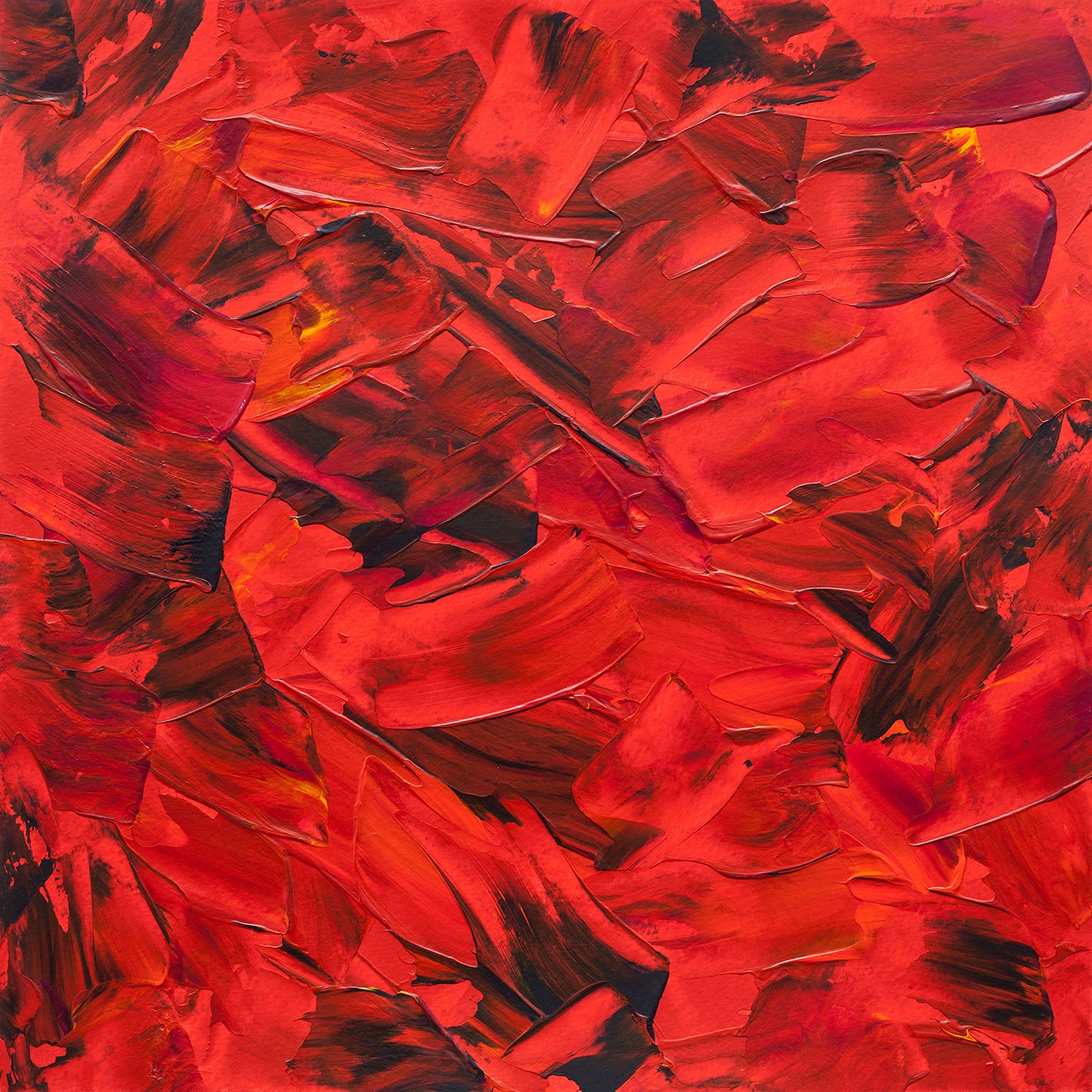 When we are in a romantic relationship we invest our hopes, our dreams, our entire souls, our bodies and above all, our children. If that relationship combusts, we are left amongst ashes, still having to function for our children, our work, but surrounded by questions.
Who am I?
What am I?
Where am I?
What should I be?
Where am I going?
We search the barren and burnt emotional landscape to answer these questions, to rediscover ourselves, to rise up and become strong again. To make choices about who we are and what our future holds.
I chose to rebuild through art. To answer my own pain through 100 words that define us as humans, used to inspire 100 self-defining paintings. One work each day. As I moved forward into her own future.
Every painting absorbing us, drawing us in, wrapping around us as we feel our own interaction with ourselves and our experiences.
Each image asks us deep personal questions, but also lifts us up, challenging us, bringing us understanding and above all, human warmth and self affirmation.
A 100 day journey using art as a vehicle to explore and express inner freedom. Creative liberation is a series of 100 abstract expressionism paintings.
For more information and how to purchase the art please visit Creative Liberation.
Collection 2019
Sale 70% Off
Title for image